Title : Jilo (Witching Savannah #4)
Target Audience: New Adult / YA
Genre : Urban Fantasy / Historical Backgrounds
Rating (Out of 5 Stars) : 3.5
Summary of Book: "
Aged Mother Jilo is wise in the ways of magic…but once upon a time, she was just a girl.
1950s Georgia: King Cotton has fallen. Savannah is known as the "beautiful woman with a dirty face," its stately elegance faded by neglect, its soul withering from racial injustice and political corruption.
Young Jilo—fiercely independent, intelligent, and ambitious, but thwarted by Savannah's maddeningly genteel version of bigotry—finds herself forced to embrace a dark power that has pursued her family for generations, an ancient magic that may prove her salvation…or her undoing.
Explore the fascinating history of one of the Witching Savannah series' most vivid and beloved characters, as the resourceful and determined Jilo comes of age, strives to master formidable magical skills in the face of overwhelming adversity, and forges her strange destiny against the turbulent backdrop of the civil rights struggle in the American South."
I have not read the first few books in the Witching Savannah series but from everything I've seen, they must be worth reading! Jilo was engaging and culturally accurate and full of life. Having not read the books that came before Jilo, I know I must have missed some connections but I did love the story overall. I like how the timeline of Jilo is splayed out clearly from birth to adulthood. It gave me a really good view of how Jilo will eventually mature into "Mother Jilo" like I've seen in the other books.
Savannah, Georgia and racism/black culture (at the time) are all portrayed so accurately it was like being there. I've never read a book set in that time and culture before, it was new and exciting.
One criticism I will give is that the beginning feels very slow and I did not pick up on some of the hints alluding to the other books in the series. No matter! J.D. Horn does a
fantastic
job of luring you in with words. The descriptions and literary devices in general were so good (english nerd over here…).
From the start, I knew this would be an interesting read, " 'The old woman couldn't a picked a hotter day to get herself buried,' ". Like??? Who
wouldn't
want to know what happens next?! The character relationships too, I should mention that. I liked how fleshed out each individual was from Jesse Wills to May to Jilo herself. They each were so diverse and different.
Jilo by J.D. Horn was an enriching and culturally diverse book with magic and romance and a strong story (and main character) to back it up. The cover is beautiful and so is the plot, characters, and setting. It a story sure to stick with you. :)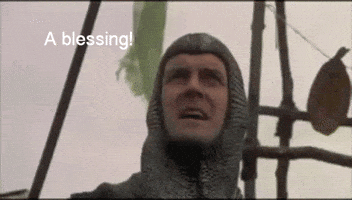 This book was provided by the publisher for a fair and honest review.