UnBound Book Review
5:22 PM
Publisher : Simon & Schuster
Genre : Dystopian / Science Fiction
Rating (Out of 5 Stars) : 5
"
Find out what happens to Connor, Risa, and Lev now that they've finally destroyed the Proactive Citizenry in this collection of short stories set in the world of the
New York Times
bestselling Unwind Dystology by Neal Shusterman.
Connor Lassiter's fight to bring down Proactive Citizenry and find a suitable alternative to unwinding concluded in
UnDivided
. Now Connor, Risa, and Lev are free to live in a peaceful future—or are they? Neal Shusterman brings back his beloved Unwind characters for his fans to see what's left for those who were destined to be unwound. "
The Unwind Dystology is one of my top three most favorite series' of all time, and UnBound was no exception. We get the POV of so many different people from the books, past and present, and so many story lines intertwined! I'll go in order with some of my thoughts on a few of the mini-stories.
From the perspective of you-know-who (no not Voldemort) we see the full picture of how kids were living as Feral Teens. The story is heartbreaking as well as inviting and makes so much sense later on and is a perfect explanation for so many questions.
Oh, this one was one of my favorites. We see how Risa's fate was sealed for being unwound. It ties in so nicely with the story line and makes you think about how much impact your actions can have.
How
does
the Dah Zey work, well find out in Unnatural Selection! Colton is the main character brought into the brutal and… scientific (?) world of the Dah Zey, so feared by all unwinds alike. What happens there is no short of crazy and amazing.
YAY one from Argent's POV! What happened after UnDivided to Argent and Divan? A LOT. There's death and tragedy and new beginnings all around. And Conner Lassiter has gone into hiding, but he may have been found?
Well, all I can say is that I loved loved loved UnBound and it's perfect for the dystology. I am beyond sad that this series is over, but it seems that we MAY FINALLY BE GAINING POPULARITY FOR THE FIRST TIME IN YEARS. I hope to God that this series becomes popular because it sure as Hell deserves it.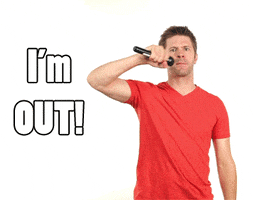 Discussion! How do you feel about the concept of Unwind? Does it shock you, amaze you, intrigue you? Let me know your thoughts on the series!