The Raven Boys Book Review
6:00 PM
Author : Maggie Stiefvater
Publisher : Scholastic Press
Genre : Young Adult / Modern Fantasy
Rating (Out of 5 Stars) : 4.5
Every year, Blue Sargent stands next to her clairvoyant mother as the soon-to-be dead walk past. Blue never sees them--until this year, when a boy emerges from the dark and speaks to her.
His name is Gansey, a rich student at Aglionby, the local private school. Blue has a policy of staying away from Aglionby boys. Known as Raven Boys, they can only mean trouble.
But Blue is drawn to Gansey, in a way she can't entirely explain. He is on a quest that has encompassed three other Raven Boys: Adam, the scholarship student who resents the privilege around him; Ronan, the fierce soul whose emotions range from anger to despair; and Noah, the taciturn watcher who notices many things but says very little.
For as long as she can remember, Blue has been warned that she will cause her true love to die. She doesn't believe in true love, and never thought this would be a problem. But as her life becomes caught up in the strange and sinister world of the Raven Boys, she's not so sure anymore.
When I read the first page of The Raven Boys, I knew I was going to love it. A girl who is destined to kill her true love? And she knows who it is? YES PLEASE. This book was so funny and bizarre and heartfelt that even after reading the first book (I have the second and third already) I pre-ordered the last one, The Raven King, too. All the characters are fleshed out and unique, they each have a personality and each one is relatable in some way. They all have their own personal (excuse me for saying this but) sh*t going on that's crazy and I just think it's a great read to maybe even teach in school. The themes are legitimate and the talk of money and guilt and rich vs. poor is evident and a big part of the character relationships. Overall, READ THIS BOOK. The Raven King comes out in April, 2016 (this month) and I'm sure it will be the ending we all hope for.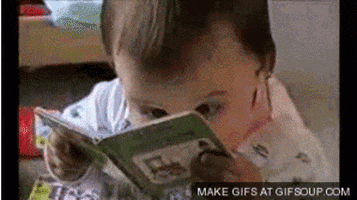 Now for spoilers! The next section will be in white so highlight over it to read.
RONAN CAN TAKE THINGS OUT OF HIS DREAMS. NOAH IS ACTUALLY DEAD. GANSEY IS GOING TO DIE. Are those big enough spoilers?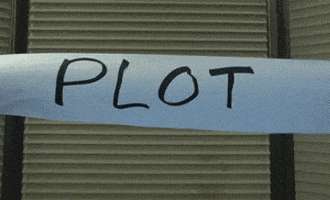 Haha! The whole Ley Lines thing is pretty cool and how Glendower is living on one. I'm predicting that some of the boys will fight over the favor that Glendower will give them, that is, if they find him. I can see why Gansey would want it but not really anyone else. Gansey is a really complex character because he is defined as the Leader, the Rich Kid, the Snob, but I kind of love him. He's not trying to be that way, he just naturally carries himself that way.
Adam is kind and firm (and abused) and he doesn't want to be controlled by Gansey.
Ronan is a firecracker. He doesn't take crap from anyone, but he's also fragile and special. I've read the first few chapters of The Dream Thieves and he can pull things from his dreams, and it seems that his father also had this same ability. So does this have something to do with his father's death?
Noah is one of my favorite characters. He's a cute lil ghost and he's got a lot to say but not a lot of time to say it. He and Blue's relationship is so brother-sister and cute awww I love him.
Blue is one girl who stands up for herself. She loves her boys, but she also wants to protect herself, which I admire. She isn't sure about the whole Gansey situation so, I don't know.
Please please please read The Raven Boys! It's so great and perfect for an interesting read that you will fall in love with!
Discussion! Have you read The Raven Boys? What was your favorite quote? What (plot twist) surprised you? Let me know in the comments!