In The Afterlight Book Review (spoiler free mini-review)
4:58 PM
Title : In The Afterlight (#3 in The Darkest Minds Series)
Author : Alexandra Bracken
Genre : Science Fiction / Young Adult / Dystopian
Rating (Out of 5 Stars) : 5!
"
Ruby can't look back. Fractured by an unbearable loss, she and the kids who survived the government's attack on Los Angeles travel north to regroup. Only Ruby can keep their highly dangerous prisoner in check. But with Clancy Gray, there's no guarantee you're fully in control, and everything comes with a price.
When the Children's League disbands, Ruby rises up as a leader and forms an unlikely allegiance with Liam's brother, Cole, who has a volatile secret of his own. There are still thousands of other Psi kids suffering in government "rehabilitation camps" all over the country. Freeing them--revealing the governments unspeakable abuses in the process--is the mission Ruby has claimed since her own escape from Thurmond, the worst camp in the country.
But not everyone is supportive of the plan Ruby and Cole craft to free the camps. As tensions rise, competing ideals threaten the mission to uncover the cause of IAAN, the disease that killed most of America's children and left Ruby and others with powers the government will kill to keep contained. With the fate of a generation in their hands, there is no room for error. One wrong move could be the spark that sets the world on fire."
SPOILER FREE MINI REVIEW: Wow. Just wow. How am I supposed to cover from so much extensive emotional trauma from this series ending? How, I ask you? This book was so stressful to read, not necessarily in a bad way (I wouldn't have given it FIVE STARS if I had hated it). I seems like the first book was all light and fluffy, the second was semi-serious and cutsy, and the third was dense and super-serious.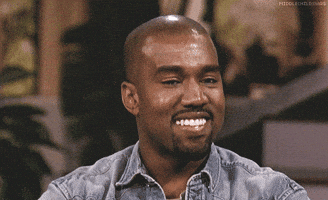 But the thing is, it was still amazing as all heck and I can't wait to read Through The Dark. I can see it staring at me from the bookshelf saying
read meee
, but I just can't yet! I don't want it to be officially over yet!
We get a lot more background on the "cure" and the whole presidential family in the third book. There are strains with Ruby and Liam (oh the many strains) and their non-communication tactic was
very annoying
but the good parts of the book outweigh the bad. There were moments I was shocking into happy tears and these characters are just the best.
Overall this is one of the best endings to a series I have ever read. Everything is wrapped up, everything. There was nothing left unsaid and no action left undone. There were twists and turns and it all makes me happy. I'm glad to say I have been on the journey of The Darkest Minds series by Alexandra Bracken. :)
Discussion! If you have read this book then tell me what you thought in a comment! Also, I've started writing, yay! If you have any writing tips/suggestions, they would be
highly
appreciated!
Happy Reading!